In an age filled with technology & instant entertainment, my mission is to get kids to spend more time in free play in the natural world. It's important for kids to enjoy unstructured play outdoors and (forgive me parents) get really dirty sometimes! Fairy gardening is a wonderful opportunity for children to experience true free play, one that is not set up according to an adult agenda.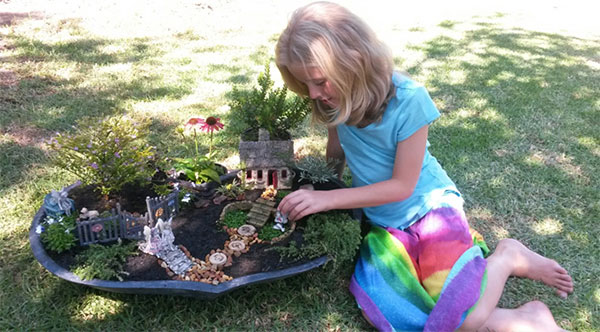 A fairy garden is a miniature garden complete with plants, small houses, furniture and of course, fairies! It's a tiny space created and tended with love & little hands. Perfect to stimulate the imagination and get the hands dirty! Children love them because they get to learn about nature and tap into their creativity. Parents love them because it's something that the whole family can work on together. Garden-lovers with limited space in their back yard love them because they can "garden" to their heart's content and have a wonderful centerpiece on their balcony or lounge table. Fairy gardening is a gateway into gardening for people who have never gardened.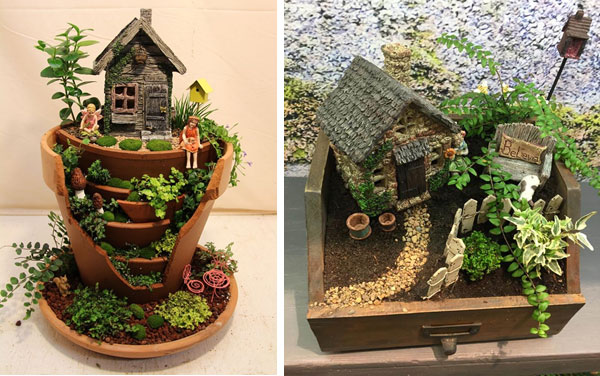 Fairy Wonderland supplies resin fairies and fairy garden accessories – each perfectly-sized product is beautifully crafted to make ANY garden appear realistic, yet magical. From fairies, to houses, to walkways & bridges, to ponds, fences, walls, miniature pets and much more, our products are made of highly durable resin compounds, making them resistant to all weather conditions. They are therefore ideal for making both indoor and outdoor fairy gardens. Each item is meticulously designed with realistic detail and individually painted to ensure a quality finish.

We hope we've inspired you to start a new family tradition, fairy gardening! I promise it will be one of the most special things you'll ever do together.